Beet and Chia Seed Pancakes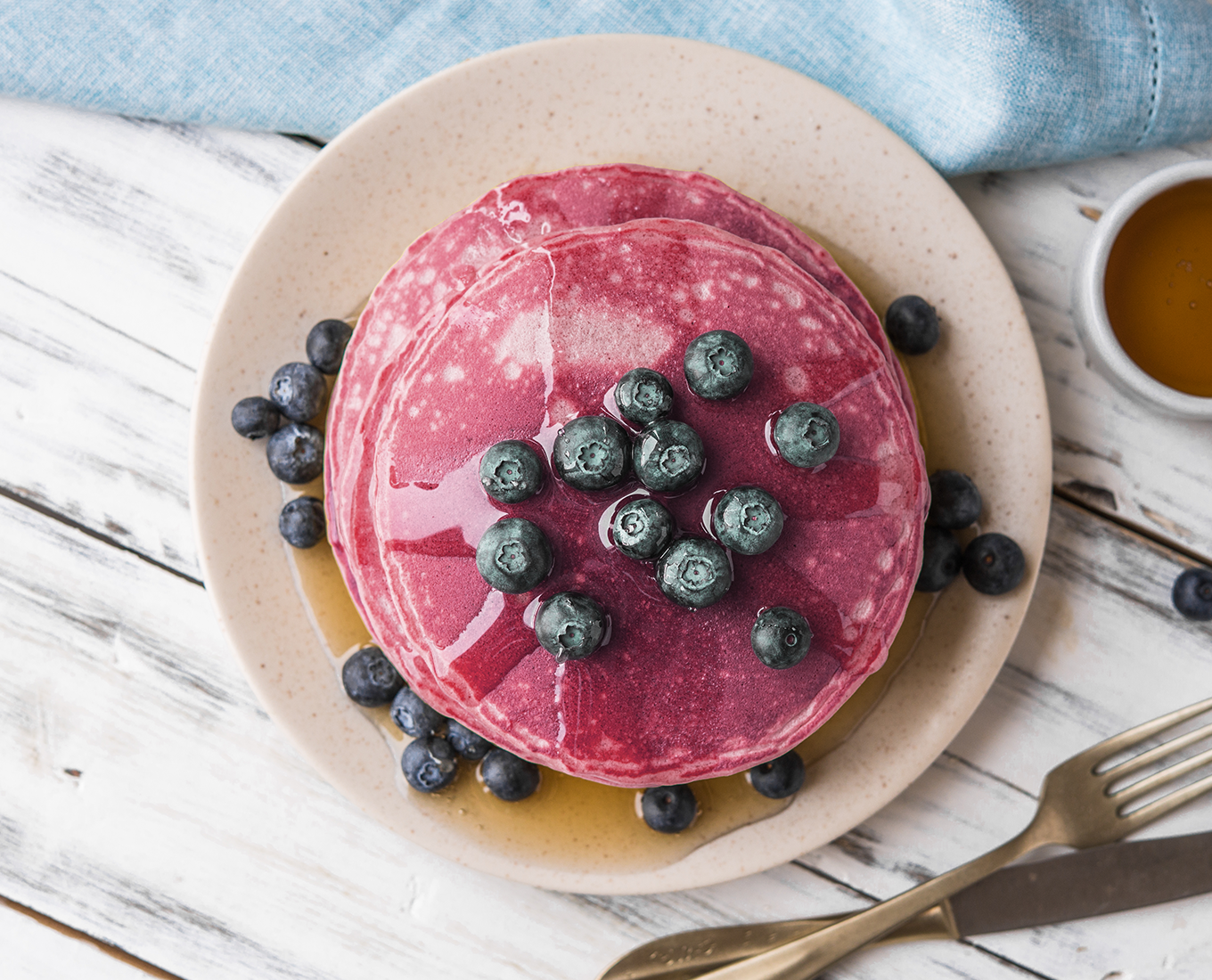 Ingredients:
• 1 banana
• 1 beet, boiled and diced
• ½ cup oats
• ½ cup almond milk
• 2 eggs
• 1 tbsp chia seeds
• ½ tsp vanilla extract
• 1 tbsp coconut oil (to grease the frying pan or griddle)

Instructions:
1. Place bananas, oats, almond milk, eggs, chia seeds, and vanilla extract into your Oster® blender. Blend on LOW speed until mixture is combined. Add the beet and blend on MEDIUM speed until the mixture completely changes color and there are no chunks.
2. Grease frying pan or griddle with coconut oil, preheat, and add batter to the pan using a ¼ measuring cup. Cook until the edges begin to brown. Flip the pancake and cook on the other side.
3. Repeat the process until there is no more batter. Serve with desired toppings.
4. Scatter tomato mixture across the two prepared trays.

Sunbeam Products, Inc. d/b/a Jarden Consumer Solutions has not tested these recipes and is not responsible for the outcome of any recipe. You may not achieve the results desired due to variations in ingredients, cooking temperatures, cooking times, typos, errors, omissions, or individual cooking abilities. Please always use your best judgment when cooking with raw ingredients such as eggs, chicken or fish.
Breakfast
Healthy
Vegetable
Blenders