Add Chia Seeds to Your Homemade Juice for Extra Nutrients
If you're trying to eat better, it's important to include more fruit and vegetables in your diet. The United States Department of Agriculture's Choose My Plate program recommends that adult men younger than 50 should eat about 3 cups of vegetables and 2 cups of fruit every day while women under 50 should have 2 1/2 cups of vegetables and 2 to 1 1/2 cups of fruit daily.
However, it can be hard to eat that much fruit and vegetables every day. One smart way to get your daily dose of fruit and vegetables is to use your juicer and make custom drinks filled with the vitamins and minerals you need. Although, when you juice, you're left with a smooth drink that only has some of the nutrients your body needs.
To solve this, consider adding a few chia seeds to your juice afterward to give it more texture and nutrients that your juice doesn't have.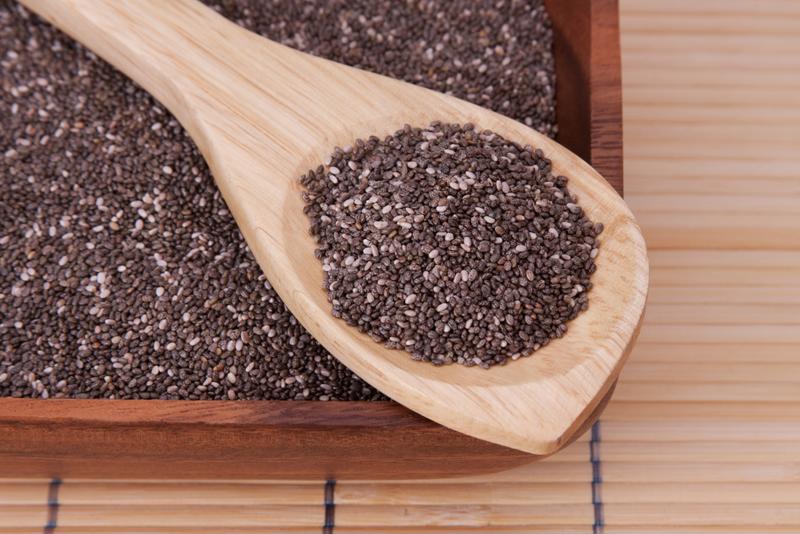 Why Add Chia Seeds?
Chia seeds have become a popular food. While many people first associated this small seed with weight loss, there was little evidence to support these claims. However, chia seeds have been shown to carry great amount of nutrients in a very small package and with few calories.
For example, 1 ounce of dry chia seeds has nearly 10 grams of fiber and 4.6 grams of protein, according to the USDA. It also contains significant amounts of calcium, phosphorus, magnesium, zinc, omega-3 fatty acids and several vitamins.
If you want to boost your juice with chia seeds for more nutrients, try this recipe.
Green Chia Juice
A juicer lets you mix fruit and vegetables for a complex and tasty concoction that's sure to hit the spot while also delivering a few key nutrients to help you get through the day. You can make thousands of juice combinations with your juicer, but start off with this simple green juice. Here's what you'll need:
1/2 cup spinach
1/2 cup kale
1/2 cup strawberries
1 peach, pitted
1 lime
1/2 ounce chia
Your juicer.
Juice your spinach, kale, strawberries, peach and lime into a glass. Once it's ready, pour in your chia seeds. They'll soak up water and develop a gel-like coating, adding texture as well as protein, fiber and much more. It won't taste differently than pulp, but will deliver more nutrients.