How to Make Apple Jam for the Fall
With colder temperatures outside, autumn is the perfect opportunity to spend more time in your kitchen trying out new recipes. From making large Sunday dinners in your roaster oven to small snacks in the toaster, the fall is a great time to cook. One thing you may want to try making is apple jam.
Even if you've never made jam before, it's not hard to get started. Apple jam is a great fall-themed option on toast for breakfast or with brie and crackers for a cocktail party. Try this simple apple jam recipe that'll go perfectly with a pumpkin-themed beverage.
Getting Started
As with any new recipe, before you can get started you may have to grab a few ingredients from the store. Here's what you'll need to make a batch of apple jam:
6 cups peeled and chopped, tart apples
Juice and zest from 1 lemon
2 cups unsweetened apple juice
1 teaspoon cinnamon
3 tablespoons pectin
1 1/2 cup sugar or sugar substitute
6 Ball® (8-ounce) half pint glass preserving jars with lids and bands
Your Performance Blender.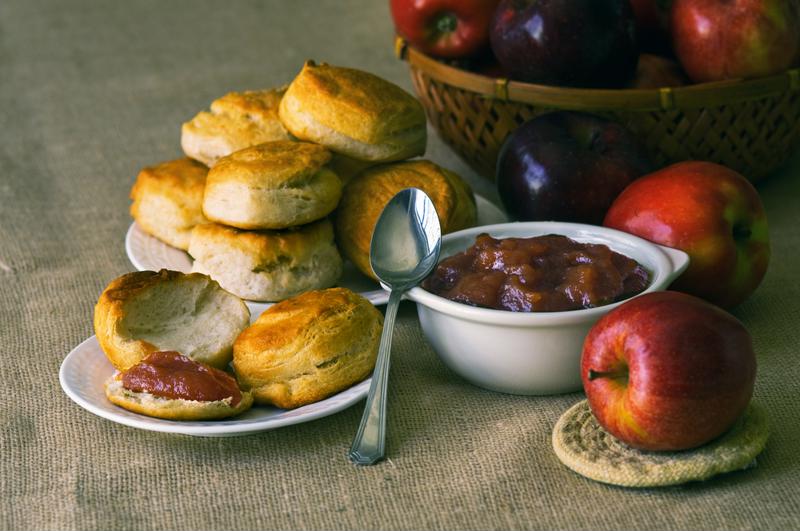 Apple Jam Directions
Once you get all of your equipment and ingredients, you'll be ready to get cooking.
Start by washing the lids and bands of your jars in warm, soapy water then setting them out to dry. Wash the jars in simmering water.
Separately, combine the apples, lemon, and apple juice in your slow cooker and bring them to a boil. After they start to boil, reduce the slow cooker so that your mix is simmering.
Once apples are soft, pour your mix into the performance blender. PULSE several times until your mix is thinner. Pour back into your slow cooker and stir in pectin and cinnamon. Bring to a boil again and let your mix boil for five minutes.
After five minutes, remove from heat and add in the sugar. Stir briefly.
Using a large spoon of ladle, pour this warm jam into you hot half pint jars. Leave about 1/4 inch of space at the top of each jar.
Next, wipe the rim of each jar and carefully add the band and lid. Make them "fingertip tight."
Boil the jar of jam for 10 minutes to seal, then remove. Check seal 24 hours later. Visit Ball®'s website for further information.
Now your jam is ready to enjoy! Add it to everything from a peanut butter sandwich to pork.