3 Tasty Apple Desserts You Can Make At Home
Autumn is the perfect time to enjoy a tasty apple dessert whether you pick these delectable fruits yourself or get them fresh from the store. While apple pie is one of the most popular and American dishes, it's far from the only food you can cook up. Impress your family or your guests with one of these tasty apple dishes!
1. Quick Apple Crisp
Forget the pie crust and whip up this sweet warm apple treat directly in your Oster® DuraCeramic™ Electric Skillet. All you need to do is take a two-pound bag of apples and skin and chop them into small slices. Place your apples in the nonstick cook surface along with butter, brown sugar, cinnamon, maple syrup, oats, whole wheat flour and any other goodies you want to add such as walnuts.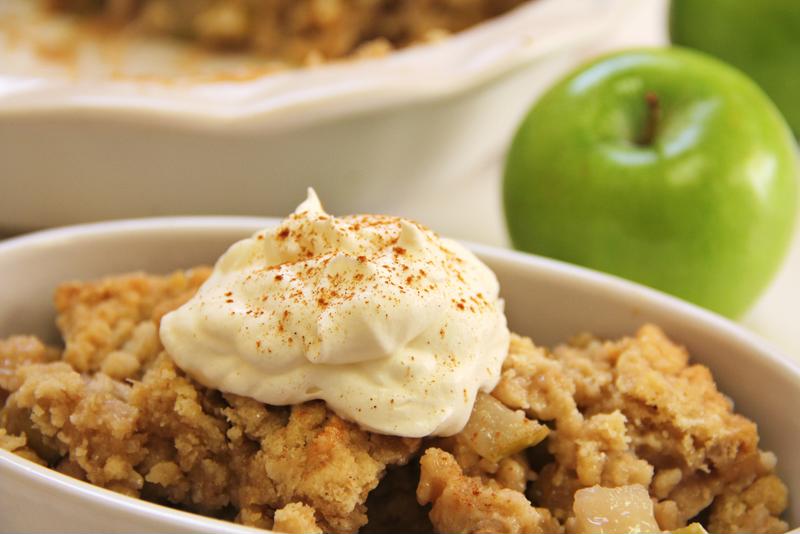 2. Fresh Apple Sauce
An apple dessert doesn't have to be loaded with sugar to be delicious. Try turning a few of your apples into a tasty apple sauce with the skin and all. Here's what you should do:
Place 2 pounds of cut apples and peels into a sauce pan with lemon peels, cinnamon sticks, brown sugar and some water.
Heat for about 20 to 30 minutes until soft.
Remove from heat and take out lemon peels and cinnamon sticks.
Place apples and liquid into your professional blender jar.
Run your blender on a medium speed until your sauce is lump-free.
Pour into a bowl and enjoy! Save the extra in the fridge for later. Apple sauce is a great smoothie ingredient and including the peels will give your sauce an interesting hue and more nutrients.
3. Extreme Caramel Apples
Caramel apples are a great dessert option for a dinner party. Not only are these fruit treats tasty, but they're interactive and fun. All you need to do for a fun caramel apple bar is to place some caramel in your fondue pot and heat it until perfectly melted. Next, have your guests dip an apple into the caramel with a securely placed stick or fork. When the guests pull the apple out of the caramel, give them a plate filled with toppings to roll the apple in before it dries. Try crushed walnuts, cereal or candy. Your guests will be sure to love this fun, festive treat.