3 Ice Cream Recipes to Make in Your Blender
With just a few simple ingredients and your Oster® Pro™ 1200 Plus Smoothie Cup Blender, you can enjoy rich, creamy ice cream guilt-free. All it takes are some creative hacks and clever ingredient swaps so you can dig into a bowl of ice cream without stressing about your diet.
Try these three recipes for making ice cream in your blender.
1. Chocolate Banana Dream Ice Cream
Do you have a weak spot for banana splits? Or fudgey, brownie-packed chocolate ice cream? Or maybe even both? You can make a fresher, healthier version of your favorite flavors by creating this dreamy ice cream in your blender. The secret? Using frozen bananas mixed with Greek yogurt as the "cream." First, chop 3 bananas and then freeze them on a dish lined with parchment paper. Once frozen, remove the freezer and let sit for 10 minutes to soften slightly. Add the bananas to your Oster® Pro™ 1200 blender jar, along with 3/4 cup Greek yogurt and 1/4 cup cocoa powder. You can also add in dark chocolate chips for extra sweetness. Then select the Smoothie setting and blend until completely smooth. You can enjoy the ice cream as is, or transfer the mix to a bowl and freeze for an additional hour for more solid consistency.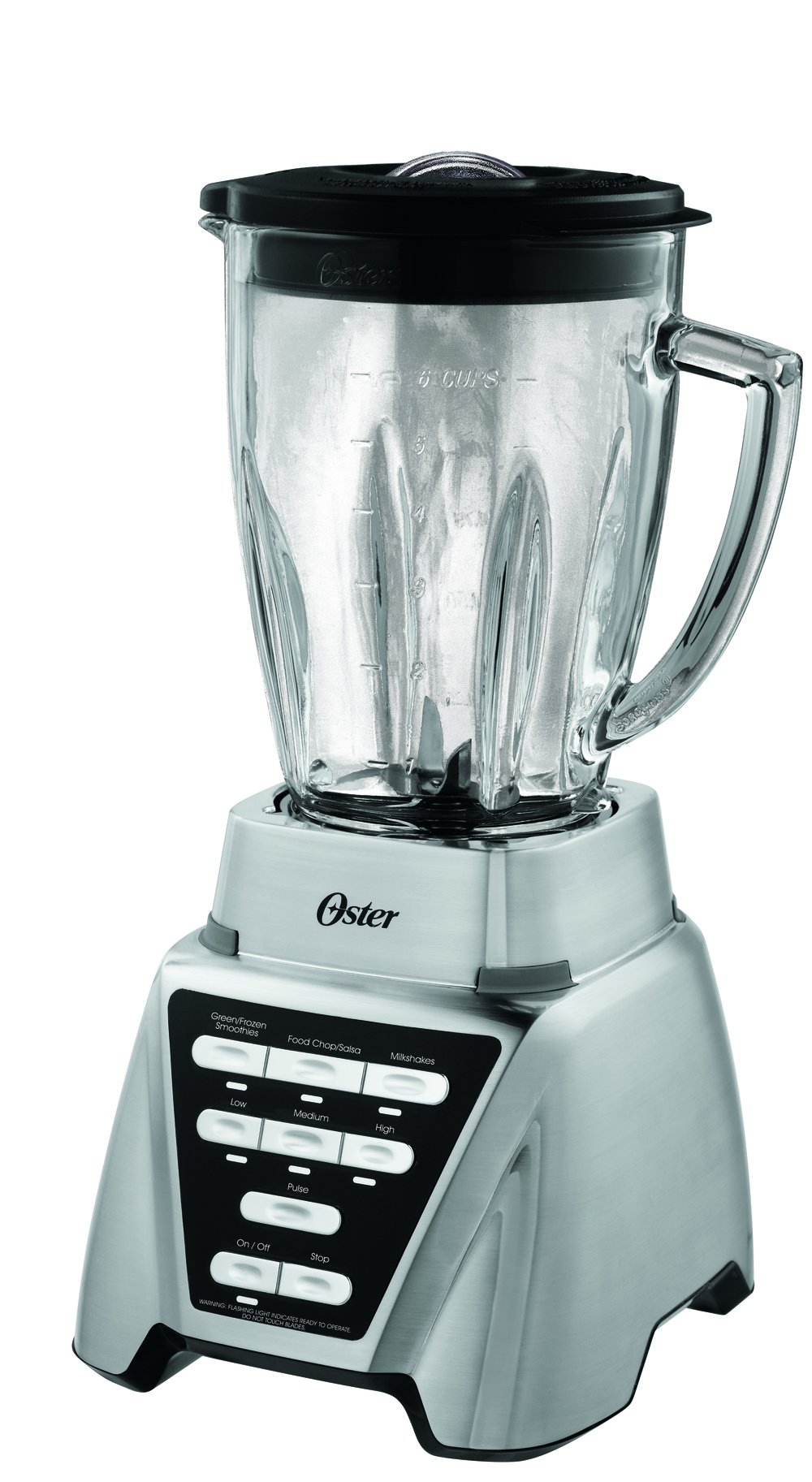 2. Lovely Lemon Ice Cream
This sweet and refreshing lemon ice cream is the perfect treat to cool off with on a hot summer day. Add 1 whole lemon, peeled, 2 cups condensed milk, 1 cup coconut milk and 1 cup sour cream to your blender jar and select the Smoothie setting. Blend until completely combined, about 3-4 minutes. Transfer the ice cream to a pan and freeze overnight. Lemon zest, low-fat whipped cream or honey all make great toppings to this delicious ice cream.
3. Mint Madness Ice Cream
If mint chocolate chip is your favorite flavor, try this healthy alternative. Fresh mint promotes digestion while avocado helps create a vibrant green color and provides a little extra creaminess. In your blender jar, combine 1 cup fresh mint leaves, 2 frozen bananas, chopped, 1/2 cup Greek yogurt, 1/4 avocado, 1/2 cup dark chocolate chips and 1 teaspoon vanilla extract on the Smoothie setting until fully blended. Transfer to a pan and freeze for 1 hour, then enjoy.