Blender Recipes for Cinco de Mayo
Cinco de Mayo is a time to throw a fun party for family and friends featuring flavorful and festive foods. There are so many tasty recipes you can make right in your blender that are perfect for the holiday. Cinco de Mayo calls for colorful foods with a little kick inspired by Mexican cuisine, so gather some fresh ingredients and make the following treats for your party guests.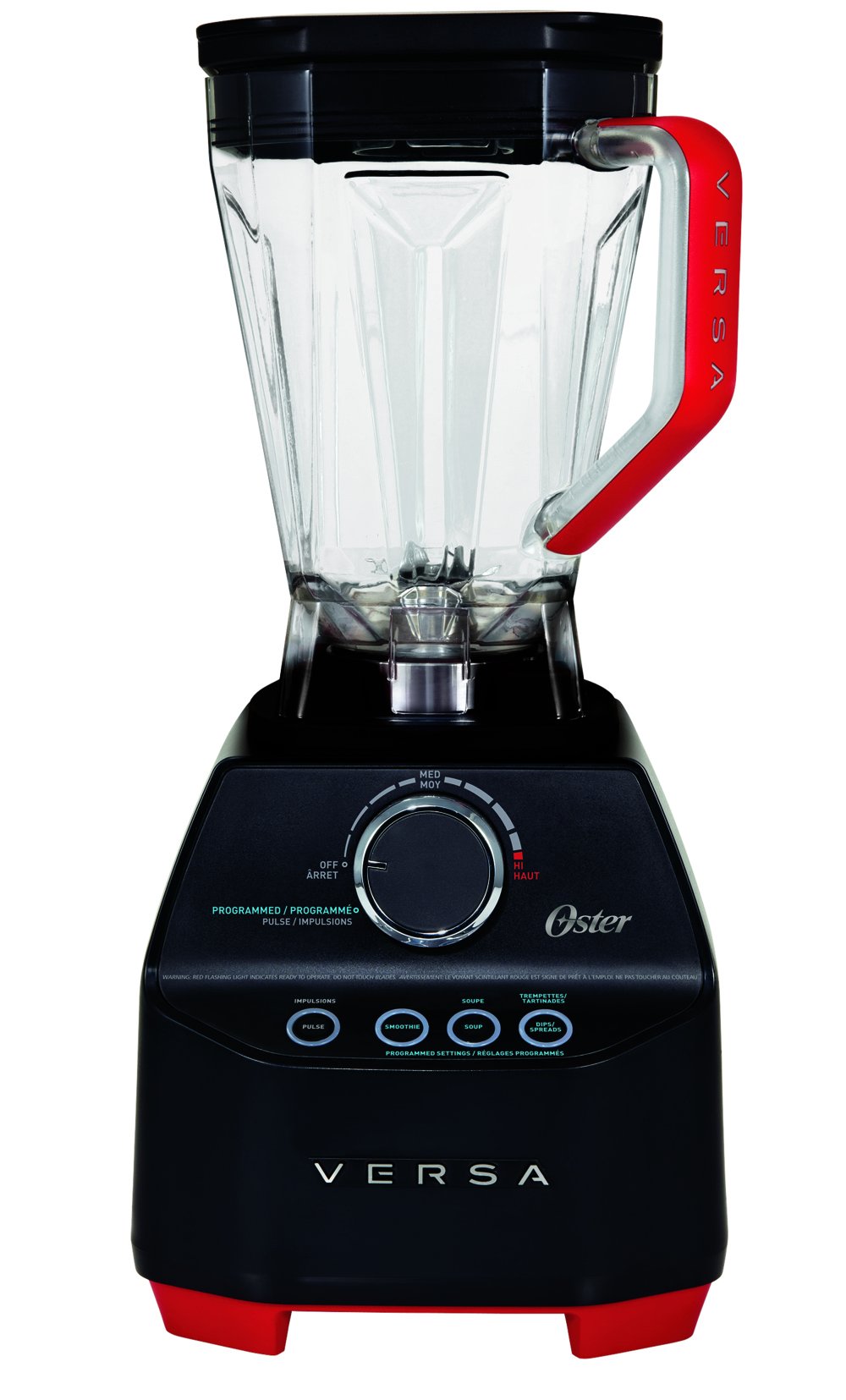 Pico de Gallo
Pico de gallo is a staple of nearly every Mexican dish under the sun. It's the perfect combination of sweet and spicy, light enough to load onto your dish but with a satisfying crunch from the fresh onions and tomatoes. Skip the store-bought salsa and whip up some pico de gallo in your Oster Versa Performance Blender in just seconds. Blend a large batch to serve with crisp tortilla chips, then make some extra to use to top tacos, burritos, enchiladas and other Cinco de Mayo party fare. For a fresh twist, you can even use it as a topping on grilled chicken, shrimp and flank steak.
Ingredients:
4 tomatoes, quartered
2 jalapenos, stemmed and quartered
2 cloves garlic
1 large yellow onion, quartered
Juice of one lime
1 cup fresh cilantro
2 teaspoons salt.
Directions
Add all ingredients to your Oster Versa Performance Blender jar and select the preprogrammed setting for dips and spreads. Pour into a large bowl and enjoy.
Horchata
Horchata is a Mexican drink made with cinnamon and rice. Its sweet and creamy flavor pairs well with spicier snacks and meals and is an fun treat on Cinco de Mayo. It's a great alcohol-free beverage to serve to party guests, but if you want to add a little kick to horchata, just add tequila or rum.
Ingredients:
2 cups uncooked long grain white rice
2 cinnamon sticks, plus extra for garnish
1 cup sliced almonds
5 cups of water
1 teaspoon vanilla extract
1/2 cup sugar
3 cups milk
Ice.
Directions
Add the rice, cinnamon stick and almonds to your Oster Versa Performance Blender jar. Add 4 cups of water and cover the jar with plastic wrap. Refrigerate ideally overnight or for at least three hours. Remove from refrigerator and select the preprogrammed setting for smoothies. Pour the mixture through a strainer into a pitcher or large punch bowl. Then, add 1 cup of water along with the vanilla, sugar and milk. Stir well with a wooden spoon, then add ice to the pitcher or bowl. Garnish with 1-2 cinnamon sticks or a dash of powdered cinnamon and serve.
The Perfect Margarita
Whatever fare you're serving at your party, no Cinco de Mayo celebration is complete without margaritas. The sweet tequila and lime taste of this classic drink perfectly complements the delicious flavors of Mexican meals. You can have a batch of margaritas ready in just one minute by making it in your Oster Pro 1200 Plus blender.
Ingredients:
8 ounces 100 percent agave tequila
6 ounces lime juice
8 ounces Cointreau or triple sec
Salt for the rims of the glasses
4 limes, for garnish
Ice.
Directions
Carefully pour the tequila, lime juice and Cointreau or triple sec into the Oster Pro 1200 Plus blender jar. Select the high setting and blend for 1 minute. Pour into margarita glasses over ice and garnish with salt rims and lime wedges.