Air Fryer Cookbook: Recipes, Tips & More!
Welcome to the delicious world of Oster Air Frying. Here you'll find info and recipes from our air fryer cookbook, air frying tips, ideas, and more.
You (and your family and friends) will love how you can harness the power of the air fryer for easy and fun cooking. Air frying ovens are great for making everything from classic snacks like French fries and chicken wings, to entrees using your favorite meats, fish, or veggies, and little to no oil.
Before you get started, here are some FAQs and tips that will help you get the most out of air frying:
How does an air fryer work?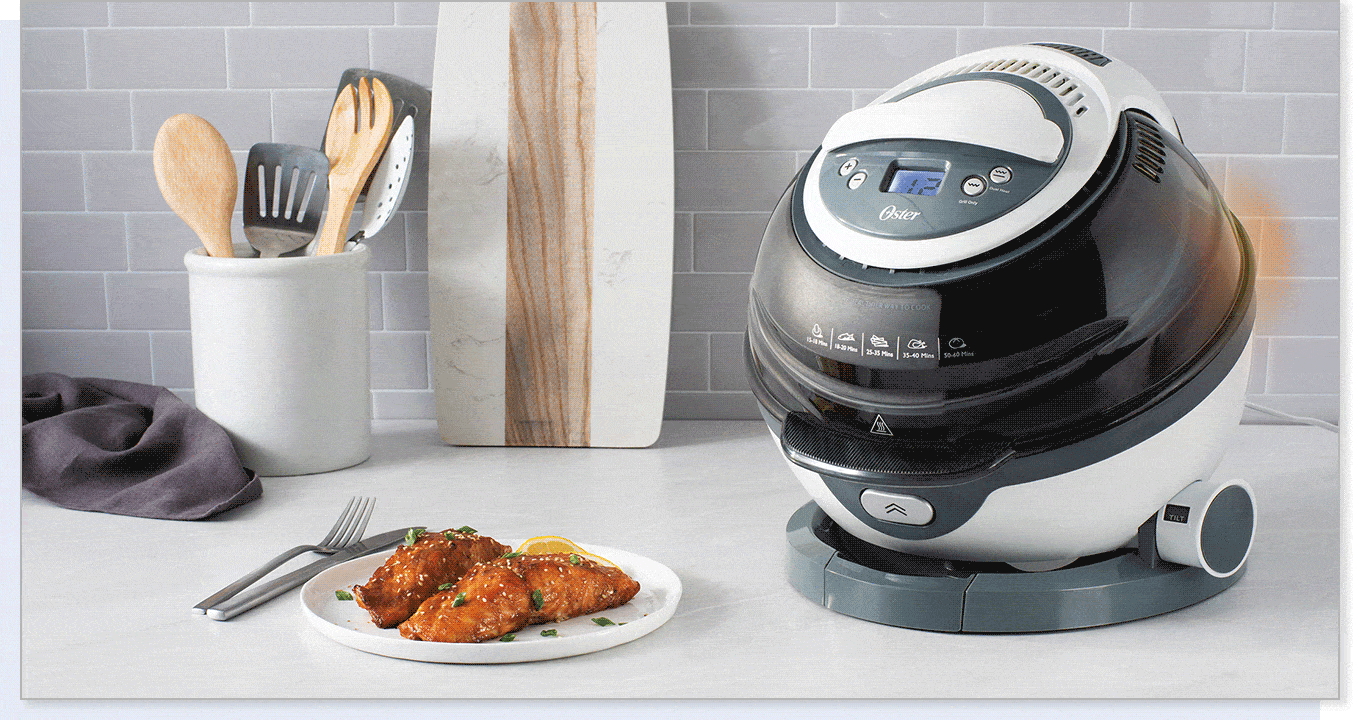 Air circulates rapidly in a 360 degree motion while the air fryer heats, resulting in crispy food similar to deep frying, but without a lot of oil.
With this high, even heat, an air fryer oven can make crispy fryer favorites like fried chicken or French fries, with just a tablespoon or less of oil.
Does air fried food taste as good as deep fried food?
Air fried food provides the same crispy taste as deep fried food, but with less oil.
Is air fried food good for you?
It's a healthier alternative to deep fried food, since not as much oil is needed.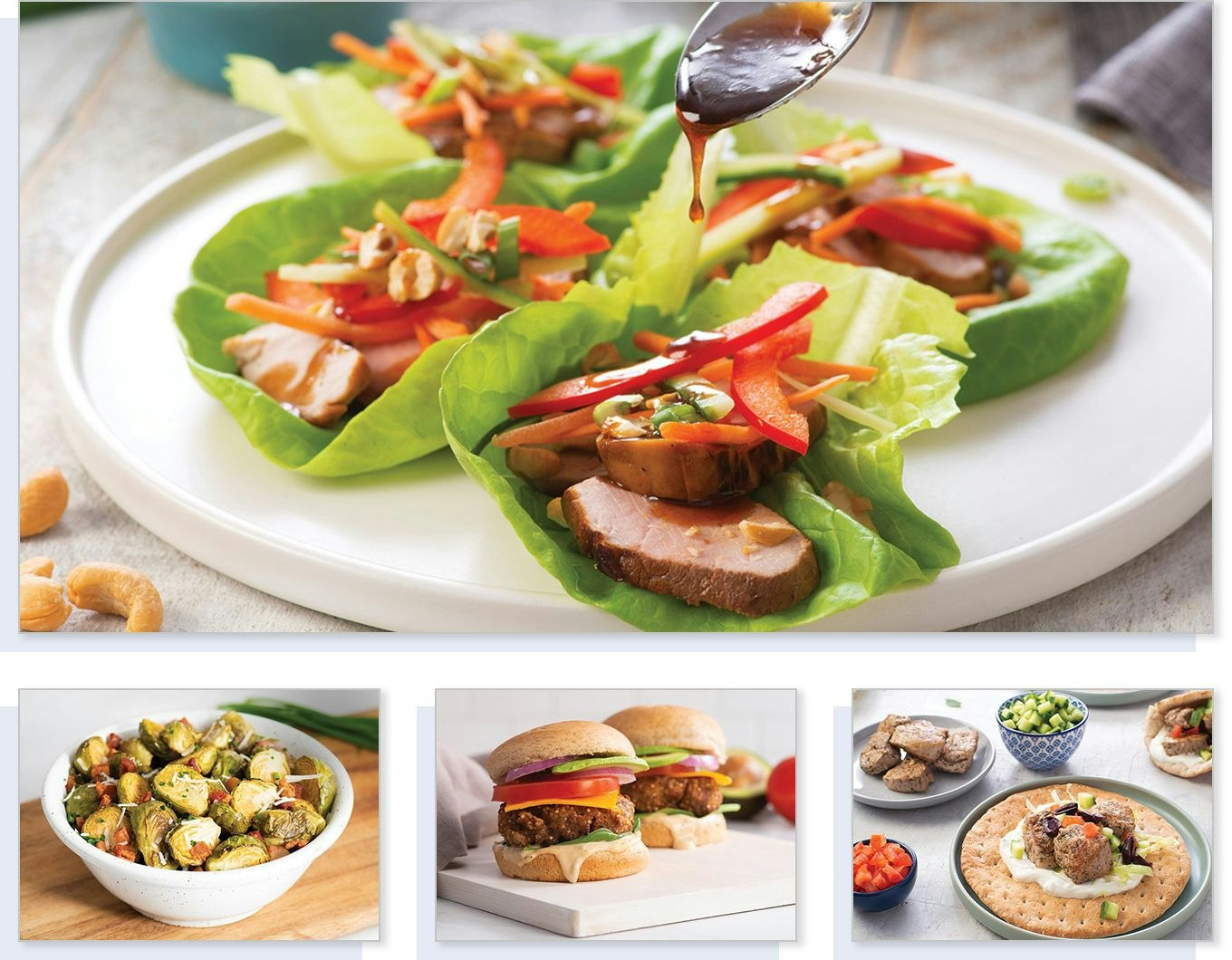 How much oil do I use in an air fryer, and what kind of oil?
Whether you have the Oster DuraCeramic, Titanium-Infused DuraCeramic, Copper-Infused DuraCeramic, or the Oster Countertop Air Fryer Oven, the oil you use depends on the type of food you're cooking, but you usually need no more than a tablespoon.
Certain oils get much hotter and start smoking faster, so they're better for the air fryer because they can reach higher heats and make food crispy without burning it.
Canola oil, avocado oil, sunflower oil, and grapeseed oil all have higher smoke points, so are a good choice.
What can I make in my air fryer?
Experiment with your air fryer and find your favorites. You may end up air cooking steak for fancy dinners, veggies for healthy snacks, or bacon for a crispy, healthier breakfast. Or try making air fryer donuts for an indulgent but not deep fried treat.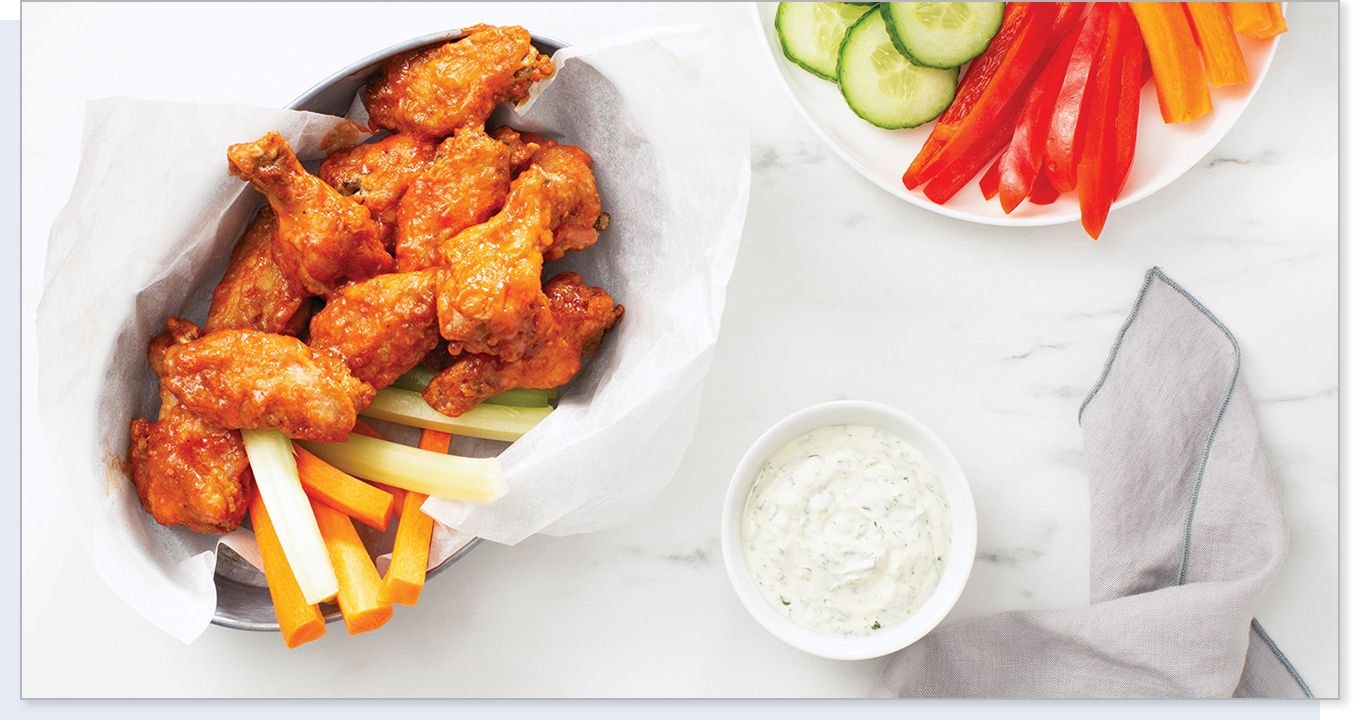 Here's a fan favorite air fryer recipe, for air fried chicken wings in classic Buffalo sauce!
Get the whole free, downloadable Oster Air Fryer Cookbook here: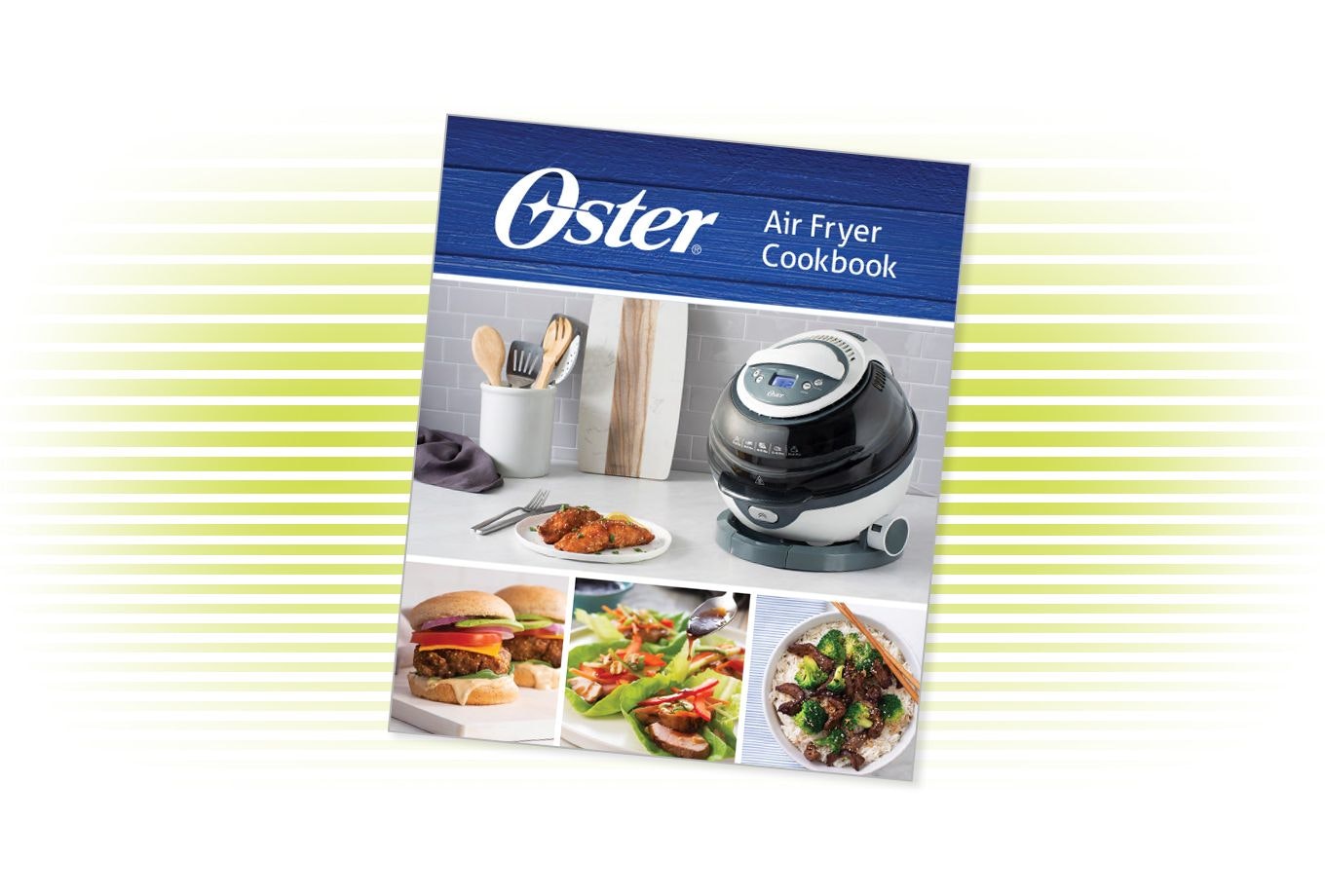 Are you eating gluten-free? Access some great gluten-free recipes here!

Try some of these delicious vegetarian air fried recipes.

Excluding dairy from your diet? Here are dairy-free air fryer recipes you're sure to love.