Chocolate Chip Cookies
Crisp on the outside and chewy on the inside – yes, please! Try this easy cookie recipe from Oster. It's the perfect sweet treat to share with friends and family.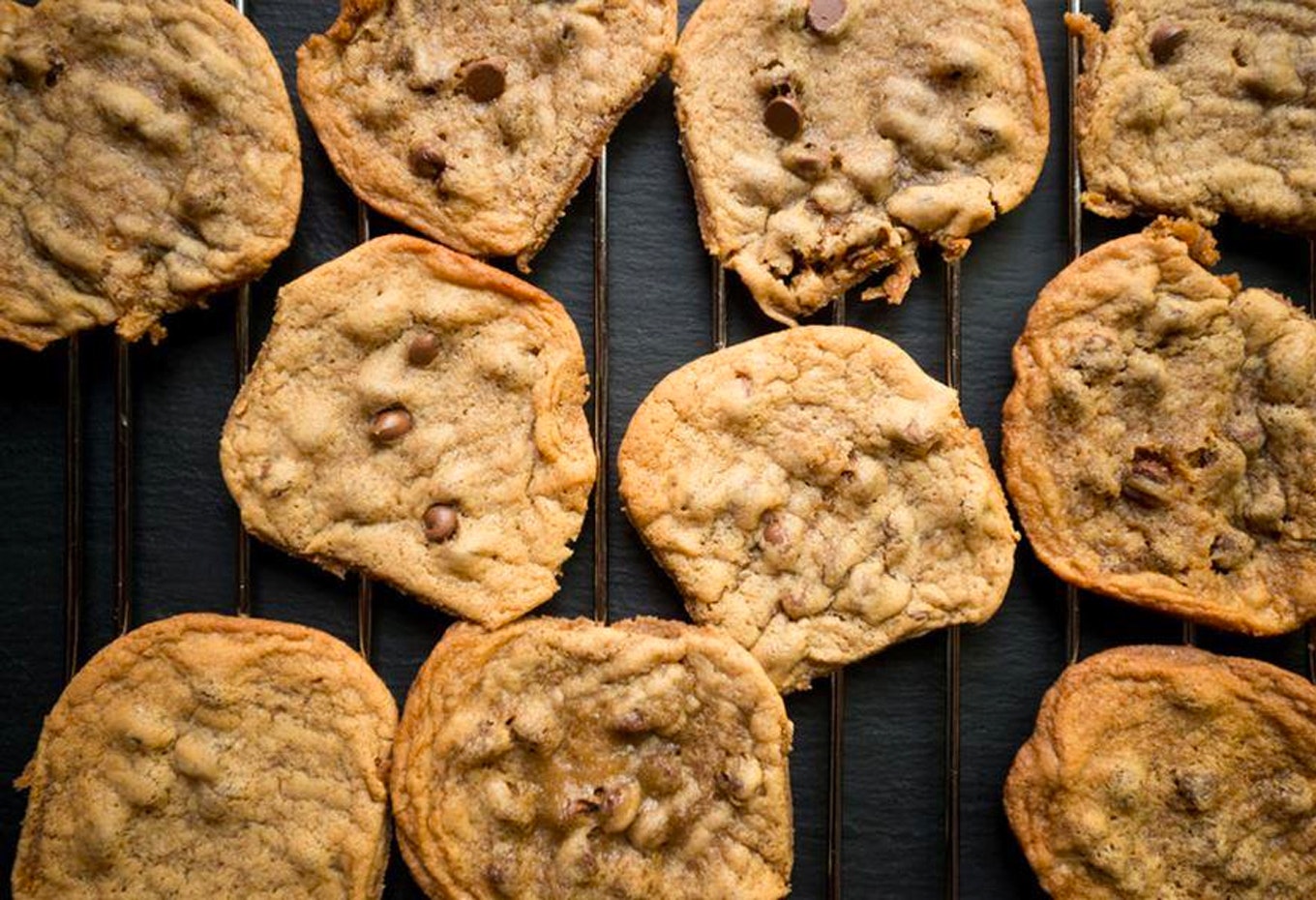 Ingredients:
For this recipe you will need a cookie scoop 1.5 inches / 38mm / 3.8cm, yields a 2 1/4"-diameter cookie.

1 ½ sticks chilled butter
⅔ cup soft light brown sugar
½ cup granulated sugar
2 tsp vanilla extract
1 large egg yolk
1 large egg
2 cups All Purpose flour
1 tsp baking soda
11oz packet chocolate chips
Instructions:
1. Preheat the oven to 325f, 170c, Fan 150c, Gas 5. Line 2 baking sheets with parchment paper.
2. Dice the chilled butter and place into a suitable mixing bowl with both sugars.
3. Press Heatsoft and mix initially on Speed 1 until combined and softened, then increase the Speed to 7, mix for approx. 2 minutes.
4. Turn off Heatsoft.
5. Add the vanilla and the eggs and continue mixing until your mixture is light and creamy.
6. Slowly mix in the flour and baking soda until just blended, then fold in the chocolate chips.
7. Scoop the cookie dough into an American quarter-cup measure or the recommended sized cookie scoop and drop onto the prepared baking sheets, about 3 inches apart. You will need to bake these in 2 batches.
8. Place the trays into your pre-heated oven and bake for approx 15 minutes.
9. Allow to cool for a few minutes on the tray before removing to a wire rack.
10. Delicious eaten slightly warm, or why not sandwich 2 cookies together with your favourite ice-cream. Dip 1 end into some melted chocolate and place onto a lined tray and into the freezer until set.

Did you know our handmixer can easily and safely help you melt chocolate chips for dipping? Simply place some chips into a bowl, press the heatsoft button and using Speed 1 gently mix the chips until melted.
Sunbeam Products, Inc. d/b/a Jarden Consumer Solutions has not tested these recipes and is not responsible for the outcome of any recipe. You may not achieve the results desired due to variations in ingredients, cooking temperatures, cooking times, typos, errors, omissions, or individual cooking abilities. Please always use your best judgment when cooking with raw ingredients such as eggs, chicken or fish.
Desserts
Chocolate
Mixers