Dairy-Free Egg Nog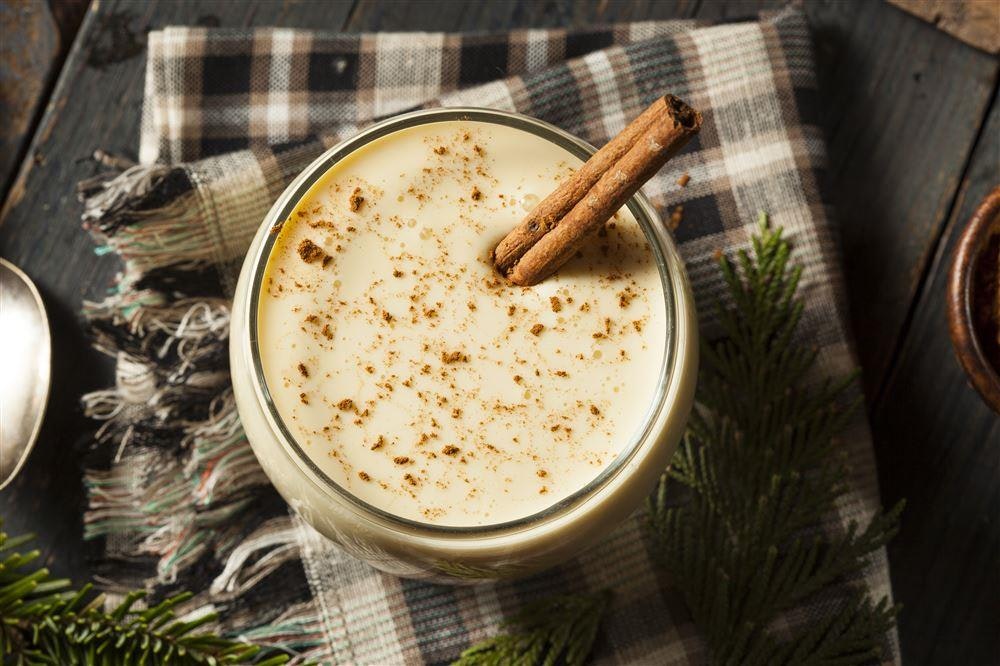 Featured Product: Oster® 2-in-1 Blender System with Blend-n-Go™ Cup and 800-Watt Motor
Ingredients:
• 2 cups almond or cashew milk
• 4 pitted dates
• 3 medium bananas (frozen)
• 1 teaspoon natural vanilla extract
• 1/2 teaspoon ground cinnamon
• dash of nutmeg
• cinnamon sticks for garnish
Instructions:
1. Combine all ingredients in Oster® Blender.
2. Blend on High until Smooth
3. Enjoy!
Sunbeam Products, Inc. d/b/a Jarden Consumer Solutions has not tested these recipes and is not responsible for the outcome of any recipe. You may not achieve the results desired due to variations in ingredients, cooking temperatures, cooking times, typos, errors, omissions, or individual cooking abilities. Please always use your best judgment when cooking with raw ingredients such as eggs, chicken or fish.