Easy Potato Pancakes
"One potato, two potato, three potato, four..." In that case, this recipe serves three.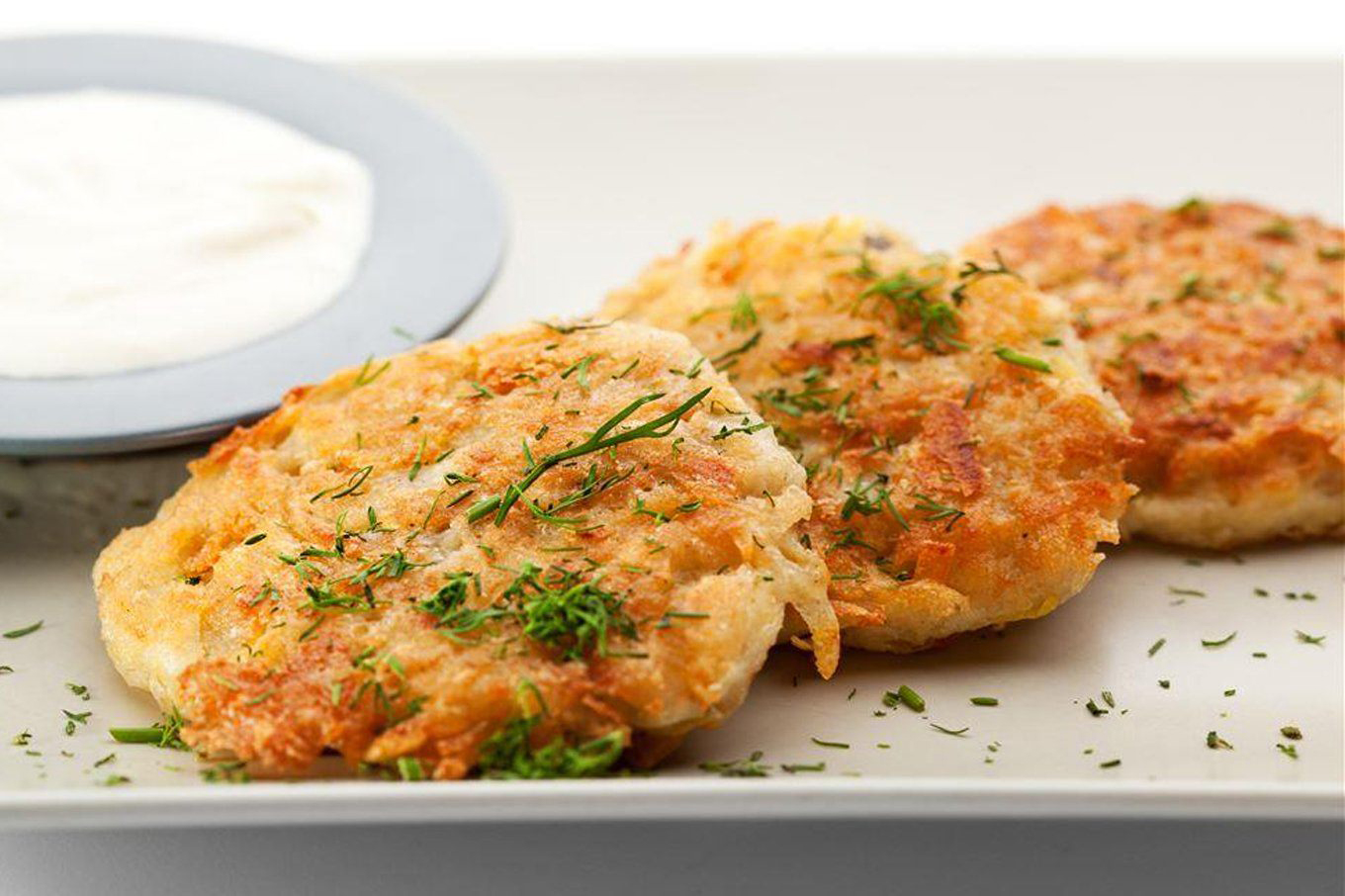 2 large eggs
2 tbsp. all-purpose flour
1 tsp. salt
1/8 tsp. pepper
1 small onion, quartered
2 cups frozen hash brown potatoes, thawed (about 8 oz.)
1 tbsp. vegetable oil
Sour cream and applesauce, optional
Place the first five ingredients in Oster® blender jar in order listed; pulse on LOW until onion is chopped.
Add potatoes; pulse on LOW just until combined.
Heat oil in large nonstick skillet over medium heat until hot. Working in batches, drop about 2 tablespoons potato mixture into oil; press to flatten slightly. Cook 2-3 minutes each side until golden brown. Drain on paper towels.
Serve with sour cream and applesauce, if desired.