Pea & Mint Soup
Creamy and smooth, with a hint of mint.. This soup will warm your soul.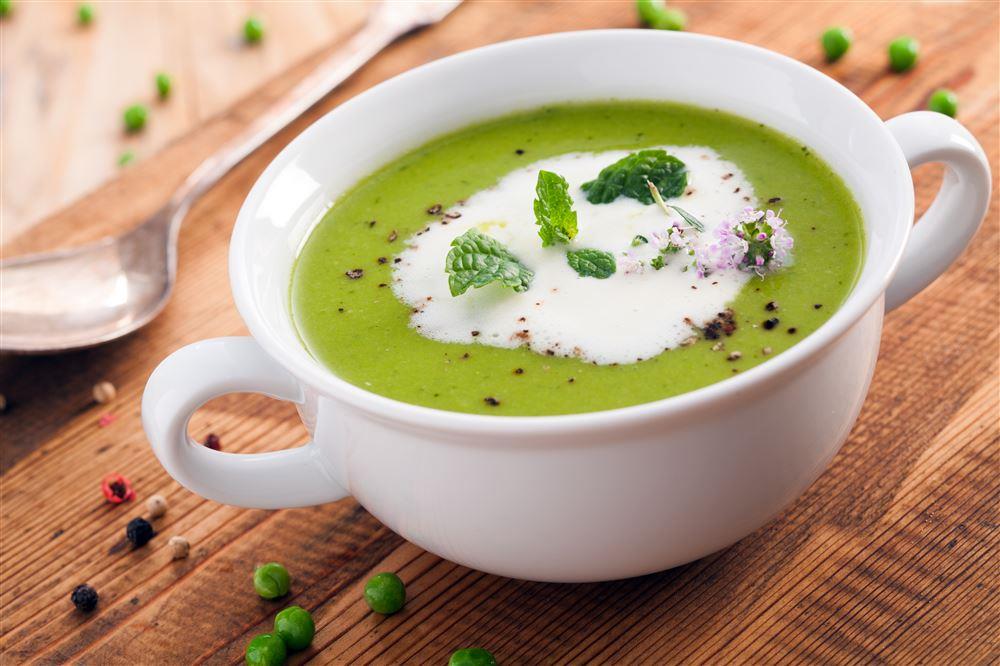 Ingredients:
¼ cup olive oil
1 package of baby peas, defrosted
4 long green onions, roughly chopped
1 leek, roughly chopped
½ bunch fresh flat leaf parsley
8 cups vegetable stock
¼ cup arborio rice
2 tablespoons fresh mint leaves
Salt and freshly ground black pepper, to taste
Fresh mint leaves, peas and feta, to serve
Instructions:
In a large pot heat oil. Add half of the peas, onion, leek and parsley. Cook, stirring, for 10 minutes or until onions are golden and peas are beginning to burst.
Add stock, rice and mint leaves. Cook, stirring, for 15 minutes or until rice is cooked. Set soup aside and allow to cool.
Place cooled soup, in batches into Oster® 10-Cup Food Processor. Secure the lid.
Puree on HIGH speed for 20 seconds or until smooth. Season to taste with salt and pepper.
Pour pureed soup into a clean pot and bring to a simmer. Add remaining peas.
Serve with mint leaves, extra peas and feta.