Sea Salt and Bacon Chocolate Chip Cookies
Savory and sweet, these treats will delight your taste buds every time!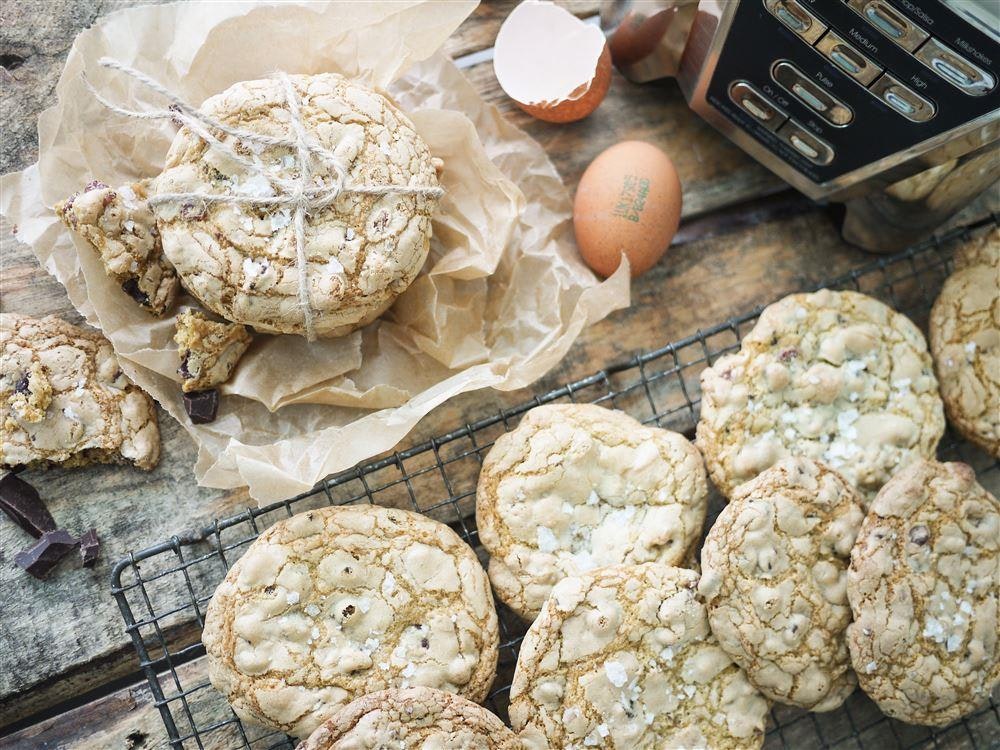 Ingredients:
• 2 cups of all purpose flour
• 1 tsp baking soda
• 2 Cups dark chocolate chips
• 12 strips of cooked crisp and crumbled smoked bacon
• 1 cup softened butter
• 1 cup granulated sugar
• 1 cup of brown sugar
• 2 eggs
• 2 tsp vanilla extract
• Sea salt flakes
Instructions:
1. Preheat the oven to 375°F, 190°c.
2. Line 2 oven trays with baking parchment.
3. Place the flour, baking soda, chocolate chips and bacon into a large mixing bowl.
4. Place the butter, sugar, eggs and vanilla into your Oster® blender and blend on Low for 20 seconds, increase the speed to medium and blend until creamy.
5. Pour over the flour mixture and mix well.
6. Roll into rounds and place onto the baking sheet.
7. Top each with a sprinkle of sea salt and bake for approx 10 minutes until golden.
8. Once cool remove the cookies from the baking sheet and store in an airtight container.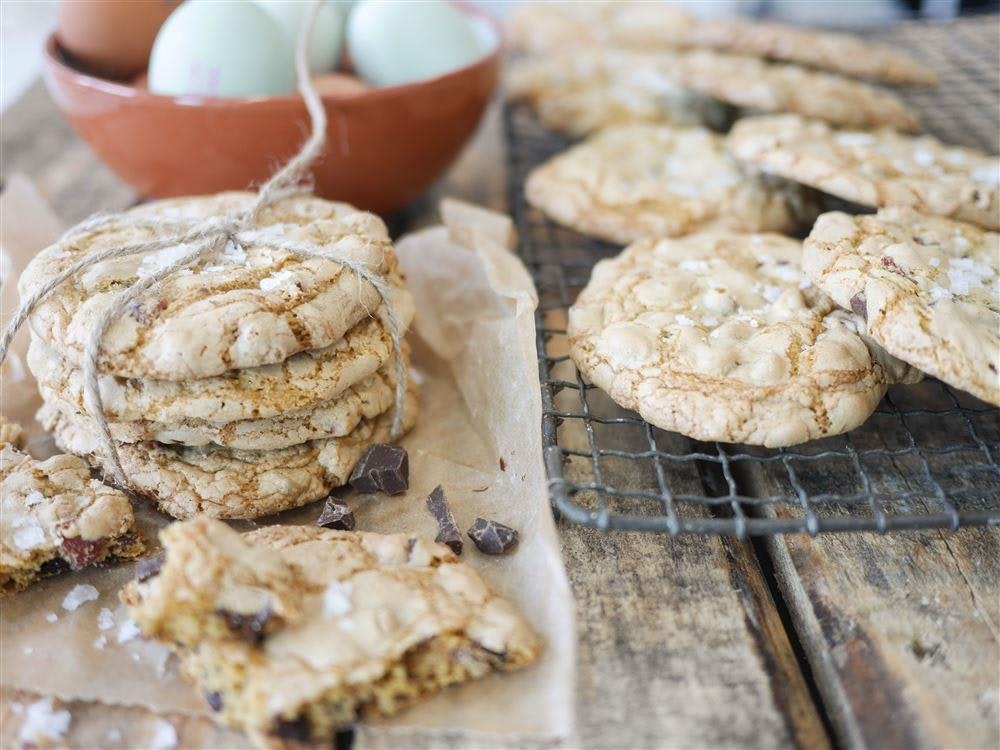 Sunbeam Products, Inc. d/b/a Jarden Consumer Solutions has not tested these recipes and is not responsible for the outcome of any recipe. You may not achieve the results desired due to variations in ingredients, cooking temperatures, cooking times, typos, errors, omissions, or individual cooking abilities. Please always use your best judgment when cooking with raw ingredients such as eggs, chicken or fish.
Desserts
Chocolate
Toasters And Ovens