Savory Vegetable and Chia Seed Muffins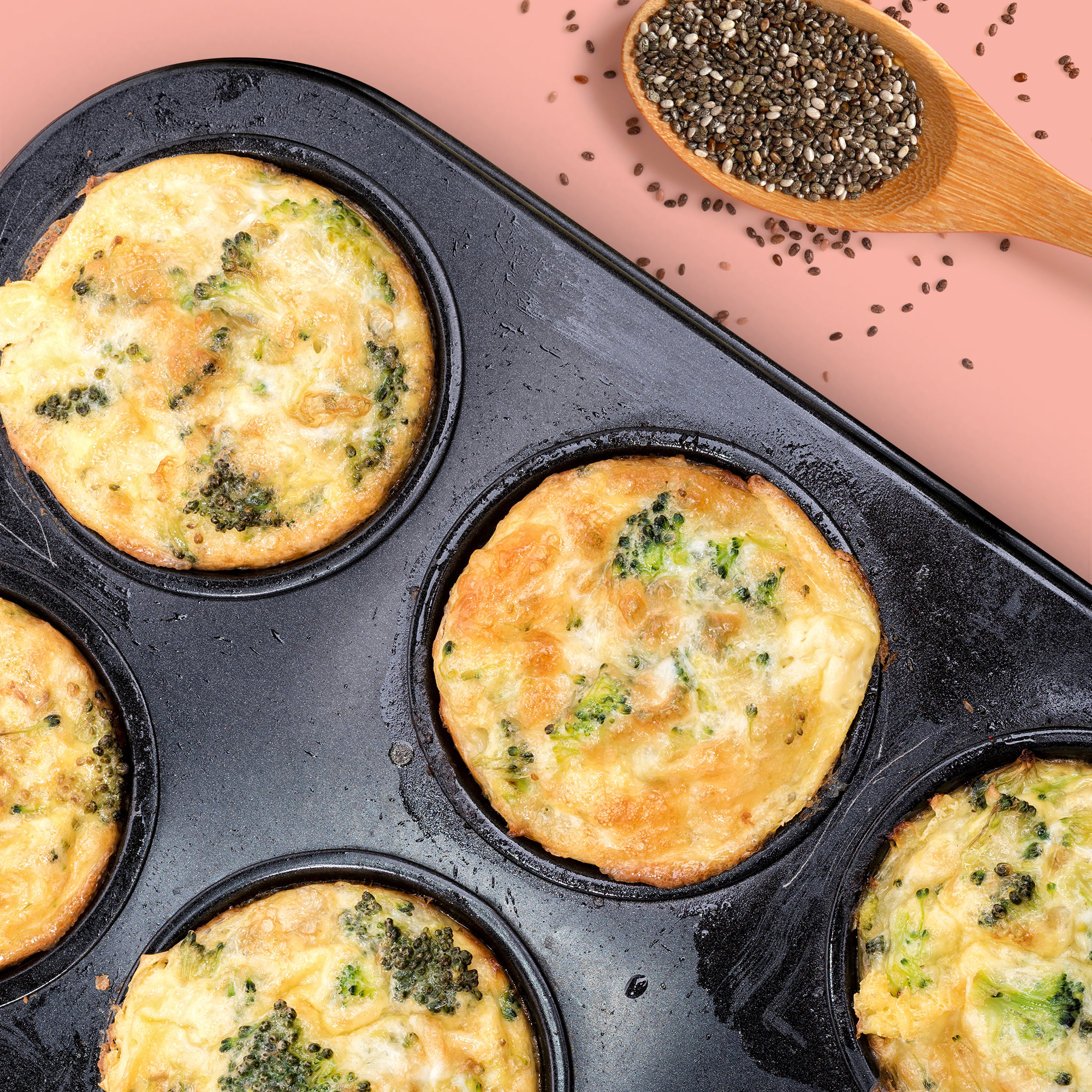 Ingredients:
• 3 eggs
• 1 tsp baking powder
• ½ cup white onions, chopped
• 1 garlic clove
• 8.9 oz. drained scalded spinach
• 10 ½ oz. squash cubes
• 1 cup drained scalded broccoli
• ½ cup carrots, grated
• ¾ cup Parmesan cheese, grated
• ½ tbsp chia
• 1 tbsp dill, finely chopped
• Salt and pepper

Instructions:
1. Grease the muffin pan and preheat the oven to 350° F.
2. Place eggs, yeast, onions, garlic, and spinach into your Oster® Blender. Blend on LOW speed for 4 seconds.
3. Add squash and blend on MEDIUM speed until all ingredients combine.
4. Mix in broccoli, carrots, ½ cup Parmesan cheese, chia, dill, salt, and pepper. Gradually turn the knob to HIGH speed. Once the ingredients are fully blended, pour the batter into the muffin pan and sprinkle it with the remaining ¼ cup Parmesan cheese.
5. Bake in oven for 30 to 40 minutes, or until browned. Leave to cool for a few minutes, then remove from pan and enjoy.

Sunbeam Products, Inc. d/b/a Jarden Consumer Solutions has not tested these recipes and is not responsible for the outcome of any recipe. You may not achieve the results desired due to variations in ingredients, cooking temperatures, cooking times, typos, errors, omissions, or individual cooking abilities. Please always use your best judgment when cooking with raw ingredients such as eggs, chicken or fish.
Breakfast
Healthy
Vegetable
Blenders