How to Clean Waffle Makers The Easy Way
With a waffle maker, you can make a fresh, fluffy batch of waffles whenever you like in a matter of minutes! All you need to do to is plug it in, turn it on, and pour in your batter - the best home waffle makers will do the rest. However, making waffles can sometimes cause a mess. With batter in the grooves and toppings stuck to the waflle iron, the last thing you want to do is spend too much time cleaning your waffle maker. Luckily, we have tips and tricks on how to clean a waffle maker the easy way so you spend less time on cleaning and more time on whipping up waffles for the whole house.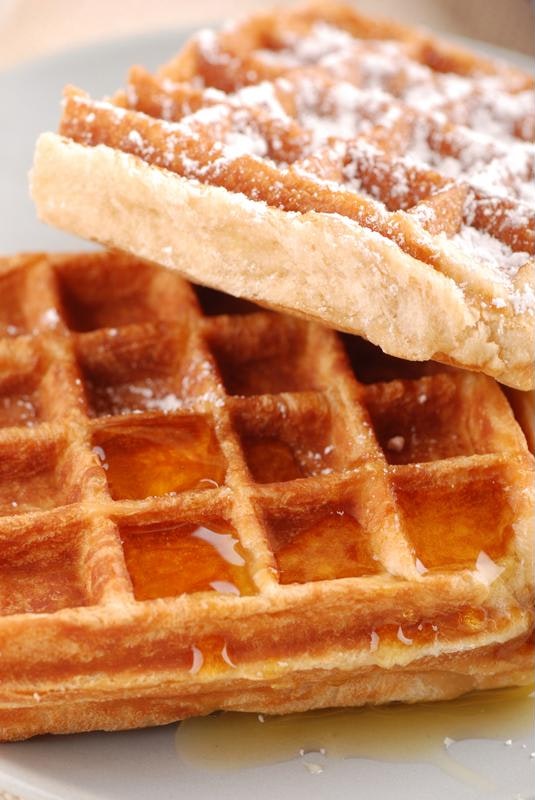 The Best Way to Clean Your Waffle Maker
Because your waffle maker is an appliance, you can't just toss it into the sink to soak in soapy water. It isn't safe and it could damage your waffle maker. However, the grooves that make your tasty waffles can be tough to clea even with an easy clean wffle maker. The trick to getting into those nooks and crannies by using the waffle maker's heat and grooves against the mess.
After you make your food, turn off the waffle maker. Then, wipe your waffle maker exactly where you'd pour the batter with a dry paper towel. This should remove most of the mess. If there's any batter caked on, pour cooking oil on it and let it sit for about five minute. The it should wipe away easily.
Clean the exterior of your waffle maker with a soft, damp cloth when it is sufficiently cool.
Alternative Method for Bigger Messes
If you're dealing with a more significant waffle mess, you may want to remove the plates and wash them in the sink. In this situation, it's very important to ensure the waffle maker is turned off and cool before you touch the plates.
So if you love making waffles, but dread the mess, now you know how to clean a waffle iron without the hassle with this tried and true guide. Once you've mastered best way to clean a waffle iron— even with those pesky nooks and crannies— you can try even more crisp and fluffy waffle recipes like our Chocolate Chip Belgian Waffle Recipe for a true morning choclate treat. Or opt for a more savory start with our Bacon Belgian Waffle Recipe. No more stressing over splattered batter and burned-on residue— you can finally use the time you save to enjoy more delicious homemade waffles. So what are you waiting for? Try our easy clean waffle maker method today and make cleaning up sticky messes an absolute piece of hotcake!