Get Ready for the Big Game
The biggest football game of the year is almost here! Score a touchdown with your home team by having a watch party! It's a great way to have fun with some of your favorite people, while taking in the halftime show, catching the expensive commercials, and even watching the game!
No good party is complete without food, but you don't want to spend all your time cooking. These Oster® appliances will help you make your eats and treats quickly so you can spend more time on the couch with family and friends.
Meet Your Party's MVPs
Digital 9-Function Countertop Air Fryer Oven with RapidCrisp™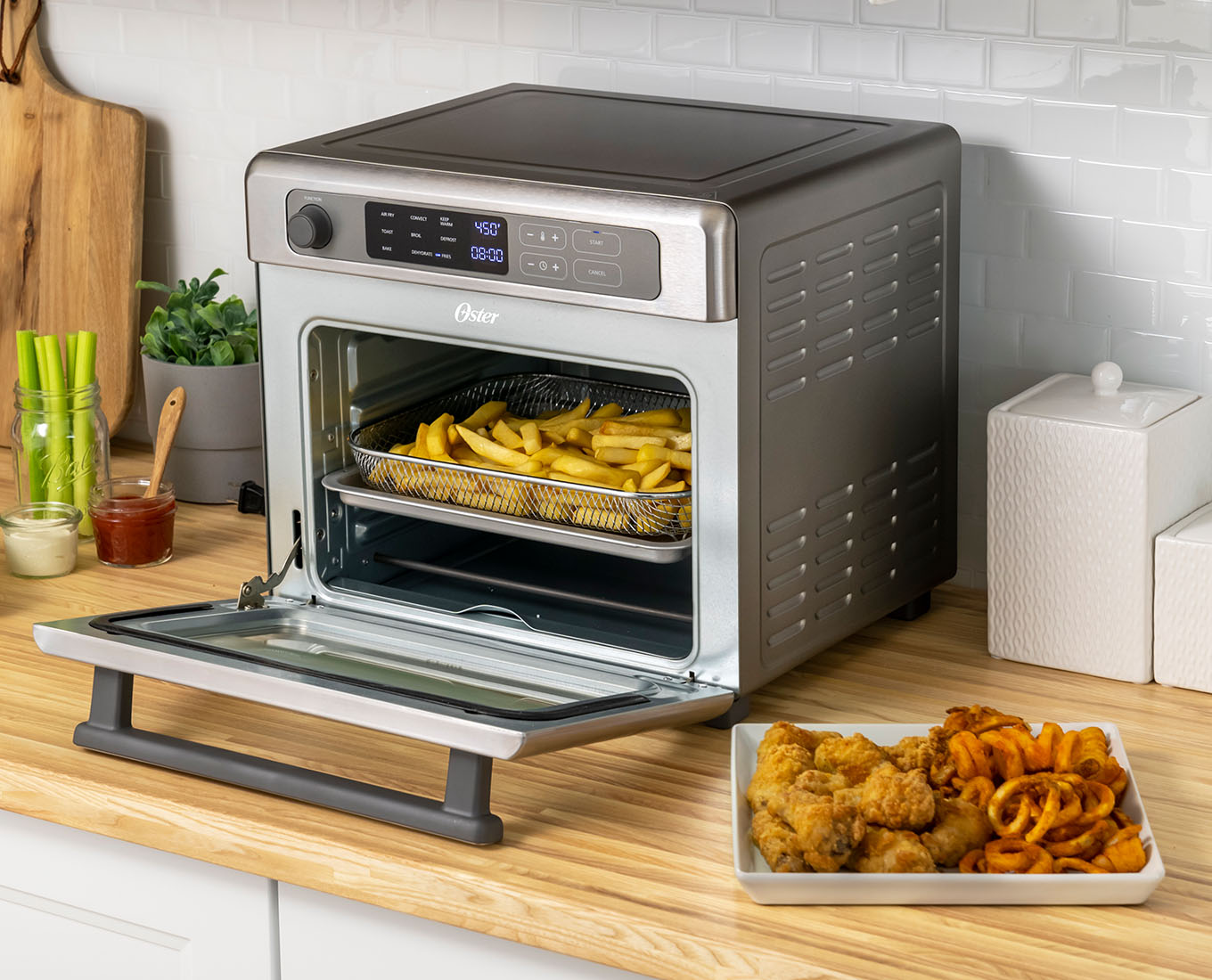 Our Digital 9-Function Countertop Air Fryer Oven with RapidCrisp is super versatile, combining 9 cooking functions in one including an air fryer (hello fries!), convection oven, broiler, toaster oven, and more. This oven makes preparing family meals quick and easy; from appetizers and sides to dinners and desserts, you'll never run out of recipes to create. It also features RapidCrisp Technology to provide crispier results 50% faster.*
Great for making:
Air-Fried Chicken Wings
Perfectly seasoned, perfectly crispy, and ready in just 15 minutes.
Air-Fried Potato Skins
Topped with lots of cheese and bits of bacon, cooked in only 8 minutes.
---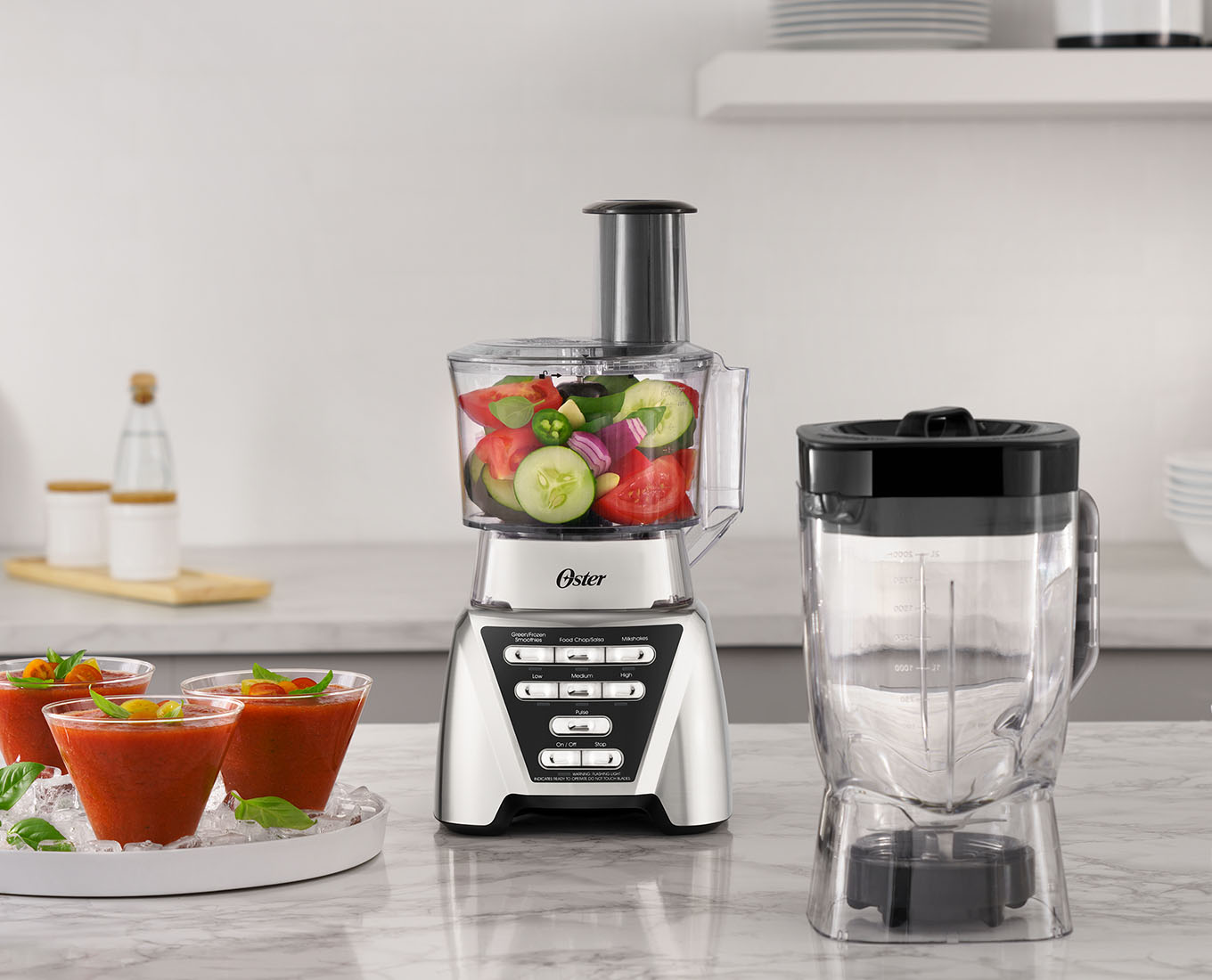 A party-prep must-have, the 3-in-1 Kitchen System combines a blender, food processor, and Blend-n-Go™ Cup in one appliance for versatility and convenience. With its 1200-watt motor, 3 programs, and 7 speeds, you can easily blend, chop, grind, and mince ingredients to the ideal consistency. It also includes a dishwasher-safe 24-oz. Blend-n-Go Cup for smoothies on the go.
Great for making:
Avocado & Pumpkin Seed Dip
Every game day party needs a good dip. Serve with crackers or chips.
Frozen Mint Mojito
Fresh mint, light rum, soda, and crushed ice make a fun, festive cocktail.
*As compared to Oster Air Fry Oven 2129751